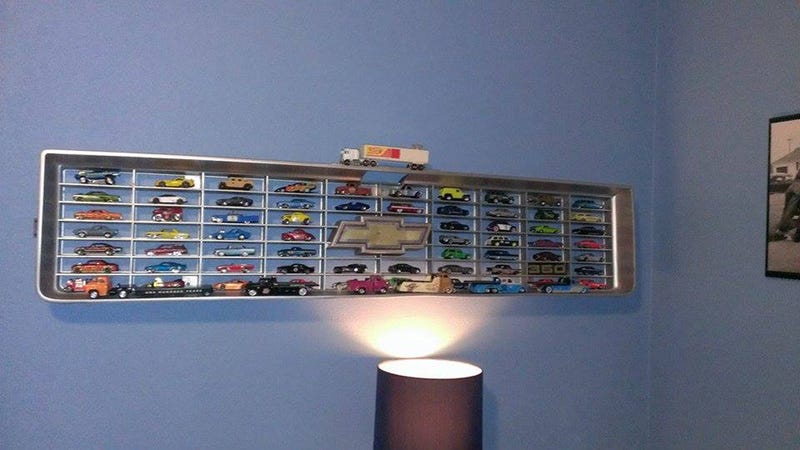 Once again, someone cooked up a stellar lifehack that involves Hot Wheels cars. Earlier this year, Zach Bowman shared how he uses everyone's favorite die-casts to give bank ATM fees the finger. Now, the dudes at BangShift have given everyone (more) reason to raid their local junkyards.
The photo above shows a '75 Chevy truck grille bolted to Ben Chapman's wall. As it happens, each opening is ideally sized to hold a standard 1:64-scale Hot Wheels car (or a Matchbox, or whatever you impulse-buy the next time you're at Target picking up toilet paper).
Better still, the top and recess conveniently hold larger models, too. It's car art that makes your collecting hobby more fun, and your home decor more excellent. Plus, if you strike out at the pick-n-pull, repro grilles are readily available.
Photo courtesy of BangShift.