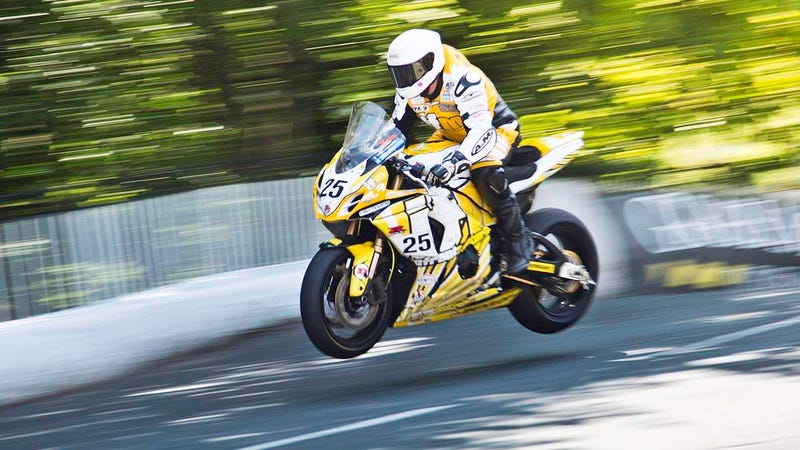 Max Prince spent 72 hours trying to figure out what makes the world's deadliest motorsport event, the Isle of Man TT, the unstoppable juggernaut of motorcycle racing that it is—and why it'd take an act of God or a nuclear event to stop the race, despite its human toll.
In the process, he saw Mark Higgins break his own four-wheeled record in a Subaru WRX STI, watched racers dance with death from the Creg-Ny-Baa pub lawn, and learned that the race's true cost, in human lives, may never be determined.
But the race isn't going anywhere. And while death is just around the corner (or in the adjacent cemetery), it's still the most amazing racing spectacle there is.