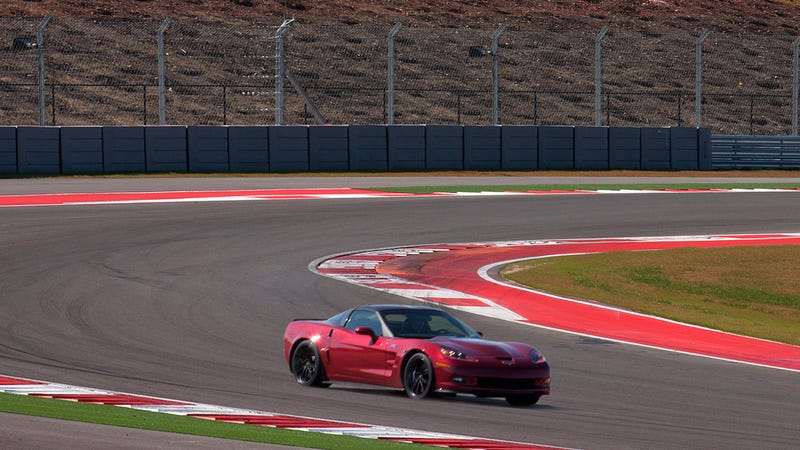 More Rossi. More COTA. More onboard. This time, with the ZR1. This time, even louder. He'd never driven a sports car on a racetrack before. Not a bad way to start.
His thoughts on the über-Vette:
"I think it's great, but it'd be perfect with another 300 hp. Maybe a thousand less pounds, too? I'm sure it's a good street car . . . also, I guess the stereo could be better."
Stereo's underhood, dude. You hear it nonstop. It's pretty great:
If you haven't already, go read John Krewson's May 2013 R&T cover feature, Fast, Present, Future, which tells the full story of our Texas throwdown at COTA involving Rossi, the Lotus 49, and the Corvette ZR1.