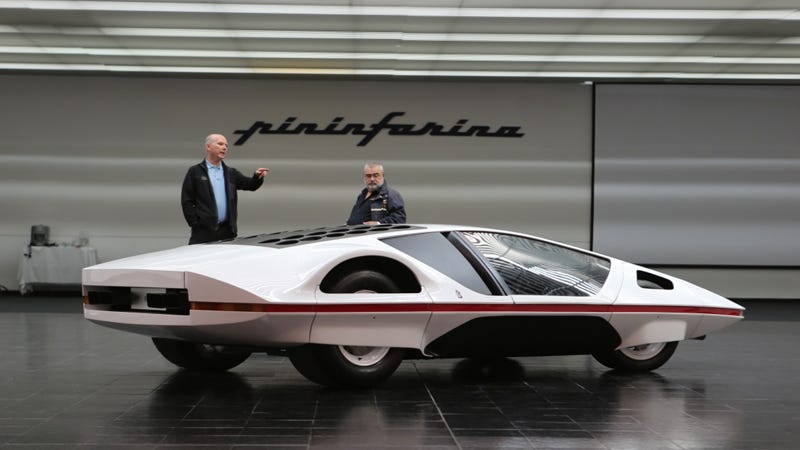 Two weeks ago, Jim Glickenhaus sent us a note whose brevity belied the massive news it conveyed:
"Against long odds I've gotten Pininfarina to sell me Modulo, which we will awaken and make roadworthy as we did with Dino Competizione."
Yup. Jim has added another icon to his garage.
He'll get the 512S-based Ferrari Modulo into proper running order and drive it. Because Jim drives all his cars.
We just couldn't say anything about it until he actually took possession. That happened this morning in Italy.
These are the first photos of the ownership transfer.
Bravo, Jim.