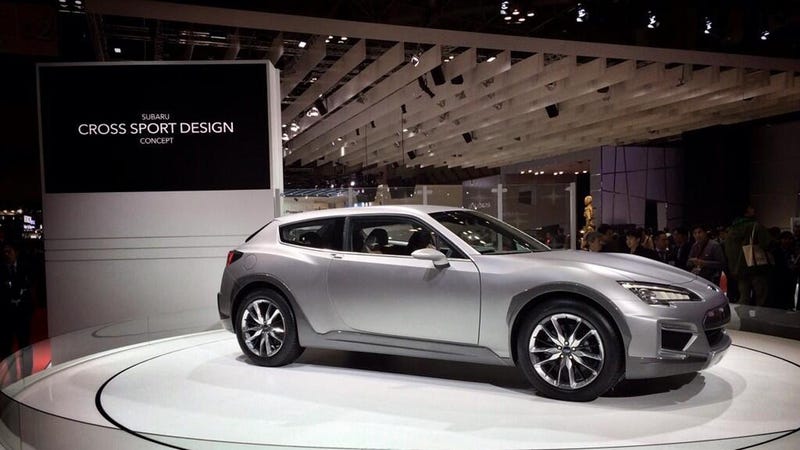 The Tokyo show just turned upside down. Instead of bizarre Kei cars and mobility unicycles, we're suddenly face-to-face with an epic, lust-worthy BRZ shooting brake!
Our man on the spot, Michael Frank, cornered a Subaru exec and managed to get as much detail as possible out of him. What he heard, he liked. And his conclusion is that this BRZ-based wagon is damn-near production-ready. Whether it will be built remains a mystery, though.
We're unapologetically smitten. What do you think?