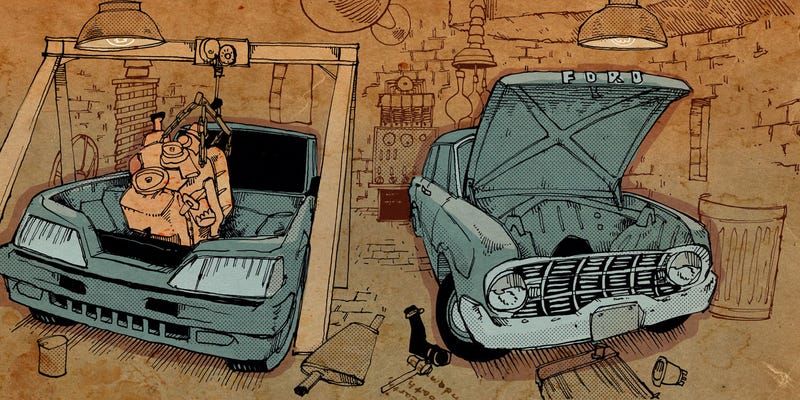 An engine swap is a hard job. Loading an engine into the back of a pickup truck without a hoist is an even harder job. But does it make you a 'man?' Mr. Regular explains.
As part of Regular Car Reviews' new Ford Falcon project, Mr. Regular acquired a V8 from a wrecked Thunderbird to swap into his new car. They had a hoist to get the engine out of the T-Bird, but not to get it into a pickup truck.
What resulted was a struggle and a reflection on what manliness is. Here's what he thought.
Illustration by David Grimshaw