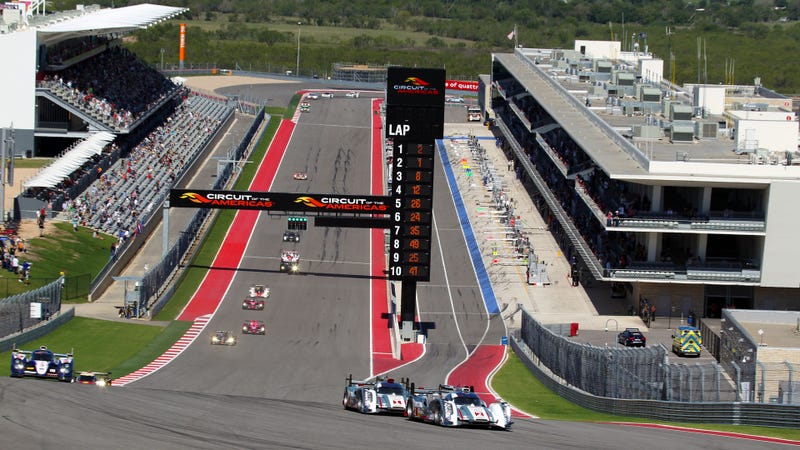 As Marshall Pruett writes in his weekly R&T column, the ALMS/WEC weekend at Circuit of the Americas had everything you could possibly ask for as a race fan. Except, you know, fans in the seats.
Packed into a track like Lime Rock, the 25,000 or so fans (UPDATE: COTA has since revised the number upward to 33,591 -Ed.) who attended COTA last weekend would make the Connecticut bullring look absolutely packed, but spread across all 20 turns and 3.4 miles in Austin, the visuals gave a disappointing return.

Getting the football-loving population in Texas to love motor racing will take time—a long time. And with COTA's massive turnout for its inaugural Formula 1 event last November, the stark contrast between F1's attendance figures has set an unreasonable expectation for all the series that have followed.

Thanks to a massive fly-in crowd, COTA's F1 event amassed a total of 265,000 trips through the turnstiles, filling many of the seats lining the track. MotoGP's debut in April brought in almost half the F1 crowd, something in the 130,000 range, and with a similar fly-in (or ride-in) allure, the world's most popular motorcycle racing series was expected to have a solid draw in Austin.

But for the niche segment of fans that follow sports car racing, the fly-ins were limited, leaving mostly locals to come and sample the ALMS/WEC event.
The solution? Marshall says that race organizers need to bring everything that people love about Austin out to the track. Then they'll come. Read his idea.
Photo: Marshall Pruett for Road & Track