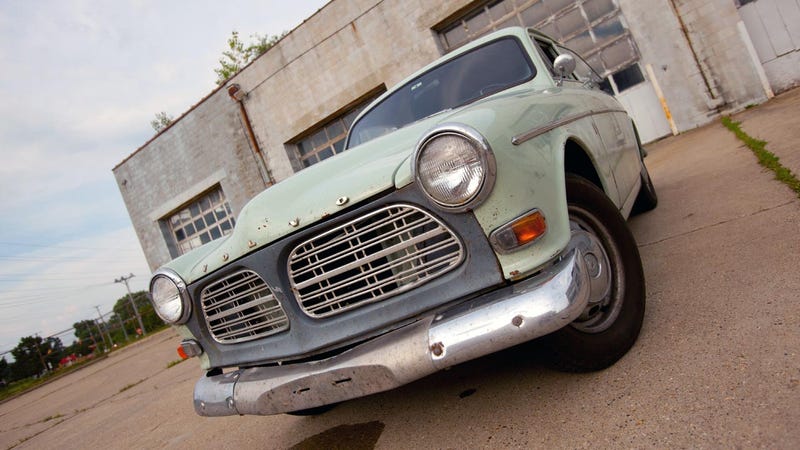 Over the 4th of July week, R&T web editor Alex Kierstein flew to Seattle to retrieve his beloved '67 Volvo 122S, Oskar, and drive it back to Ann Arbor. To know Oskar is to love him. He's the car equivalent of a great rescue dog. Yeah, he may look a little worn, but his personality sucks you in and doesn't let go. Per Kierstein:
I'm not sure I would have chosen the 122S that's now titled in my name over a mid-year Barracuda when new. But I couldn't stand to see it crushed.

That's why I scammed the rational portion of my brain into releasing a couple hundred bucks, to gain the privilege of discovering if the tired Swedish car with the sucker-punched grille would awaken from its slumber.

Awaken it did. This road test comprised the roughly 2600-mile route between Seattle (where the car was) to Ann Arbor (where I now live).
There's your setup. Now go read the whole thing. I'm gonna grab a coffee and go say hi to Oskar.