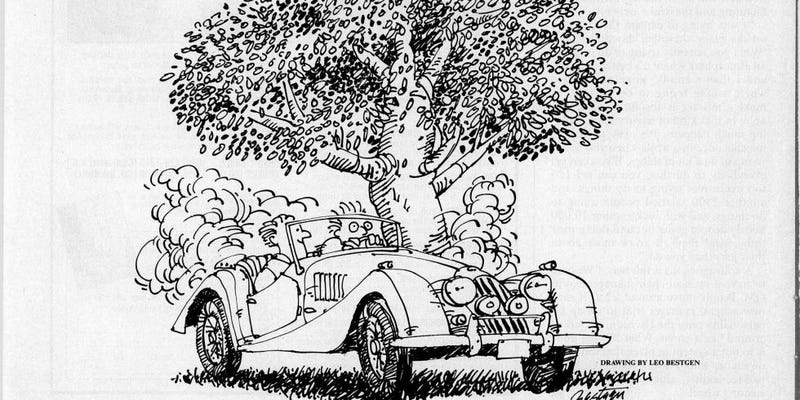 The world was a weird place in early 1983. The weirdest part? Peter Egan wasn't writing Side Glances for Road & Track yet. That all changed with the November 1983 issue and this, the first edition of the venerable column.
For his first column, Egan dives into the inexplicable charm of a car that has been decaying yet is still somehow charming. The car in question is, of course, an old Morgan 4/4 (Egan sure seems to love Morgans).
The $4,500 asking price was a bit steep, but was that enough to deter him from the Morgan that was more sculpture than car? Here's where to go if you want to find out.