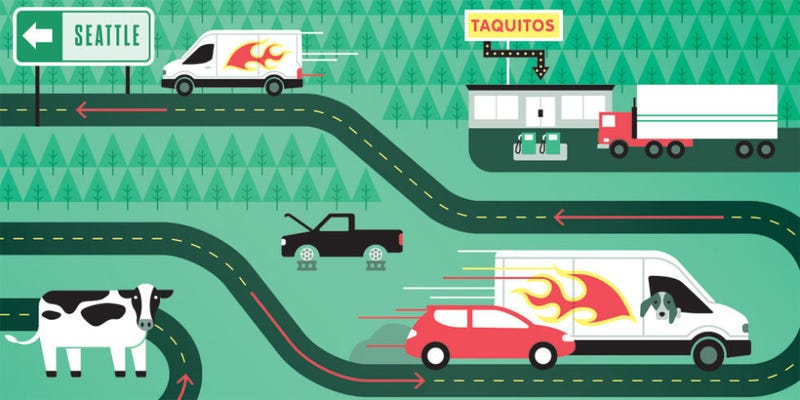 Even for avowed diesel geeks, an oil-burning cargo van carrying your household probably doesn't sound like the ideal road trip vehicle. Moving across the U.S. is a task, not an adventure. But our man Sam Smith made his Transit-powered Michigan-to-Seattle move into a journey we can all envy.
Yes, while the big, boxy vehicle Sam hustled across the nation only had a meager 185 horsepower, he somehow managed to turn this cardboard box slog into the kind of road trip we enthusiasts live for. It's one of Sam's unique skills, and it's why we keep putting up with him and the trail of old BMW parts he sheds like dog hair wherever he goes.
You can read the whole thing over at Road & Track. If you've ever stared out your office window at an empty stretch of highway and dreamed of just getting up and going, you owe it to yourself to read this.
---
Robert Sorokanich is the New York-based automotive news reporter for both Road & Track and CAR and DRIVER. Follow him on Twitter and Instagram.