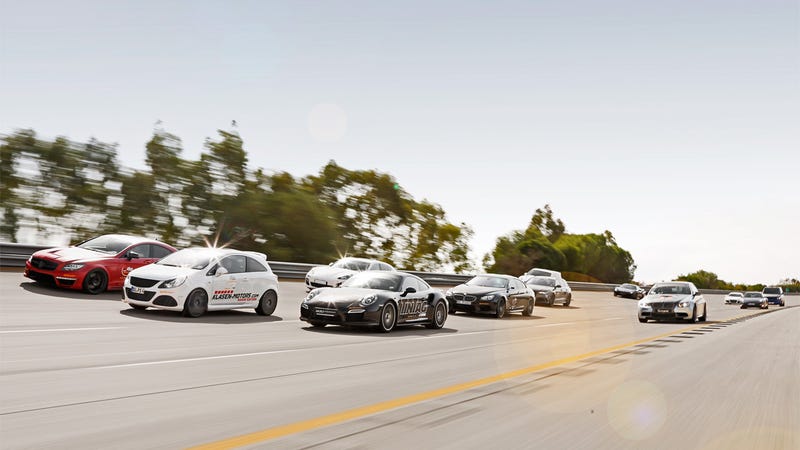 It's gotten to the point where we scoff that the Ferrari LaFerrari can "only" reach 217 mph, but with all of the Texas highway and Ehra-Lessien videos out there, it's hard to remember that there are only a few places where the brave can try for 200 mph.
Italy's Nardò Ring is one of them. There's a 7.8-mile high speed ring built in the 1970s by Fiat, and now owned by Porsche. And it's where the tuners come out to play.
We tagged along to a 14-way tuner shootout with the most mental cars Europe could muster, and watched as they begged, borrowed, and stole every last iota of speed from their cars the forces that acted upon them.
As if the 200+ mph tuned VWs, Porsches, and Ferraris weren't enough, one unhinged German company brought along a Volkswagen van rocking both a 3.6-liter 572-hp Porsche flat-six and a fully functional beer tap.
Apologies if your 80 mph commute never feels quite the same after reading this.