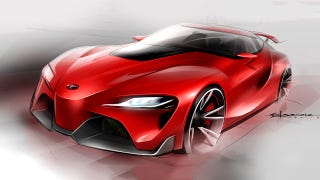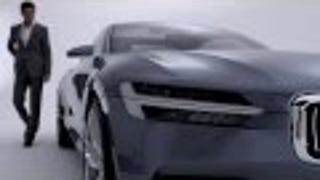 I don't envy the daunting job that lies ahead for Volvo head of design Thomas Ingenlath. The Swedish brand posted a loss of close to $90 million in the first half of 2013, and while they're back in the black thanks to cost-cutting measures and growth in China, they still have an uphill battle to find firm footing in…
Mercedes-Benz stunned everyone when they announced they were bringing the Vision GT, a car made exclusively for Gran Turismo 6, to the 2014 LA Auto Show as a real-life full-scale vehicle.
Mercedes head of design Gorden Wagener has a pretty sweet gig. Promoted to design chief at the tender age of 39, he's injected a much-needed breath of fresh air into the once-geriatric German luxury brand. Not only has he brought us stunners like the new entry-level CLA, but he's now leading the type of design team…
The 2015 Mustang is finally here in all its snouty fastback glory. Check out the infographic below to see the history of the pony car's most iconic design feature - the tri-bar tail light - and how Ford designers gave it a sexy modern twist.
We're a mere two weeks away from the official unveil of the new Mustang on December 5th. The outgoing car brought us the rebirth of retro back when it launched in 2004, and these sketches show some of crazy designs that didn't make the cut.