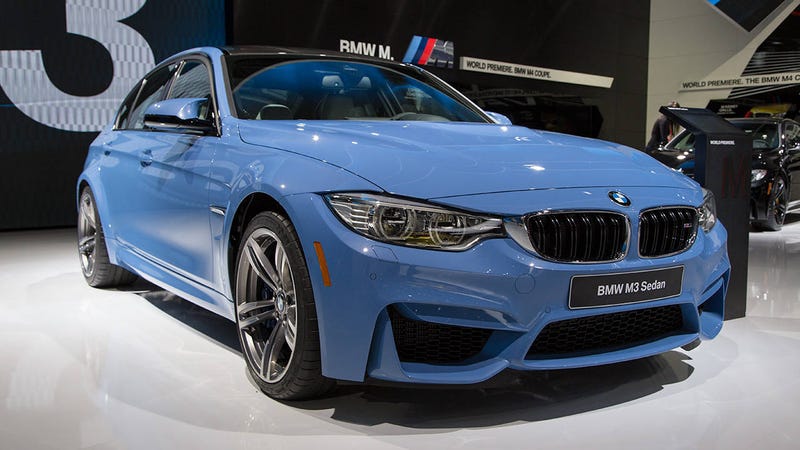 Putting Jason Cammisa on an auto show floor is roughly the same as sending an email in this era of NSA snooping: he hears everything. And he overheard a lot at the BMW stand in Detroit. For instance, the meek need not apply for the new BMW M3/M4.
"The M3/M4 won't tolerate sloppy throttle inputs. It's without a doubt the highest-performance road car M has built, but it also requires a LOT of talent to drive ... at least BMW has a network of driver's schools to help there, starting with the teen driving program up through the BMW CCA race schools."

- A BMW employee who's driven the new M3
There's plenty more in his BMW "Overheard in Detroit" piece, like the ballpark weight reduction in the new M3 compared to the E9X cars, why the M235i will be like a snowmobile, the only upside to the 3 Series GT's looks, and why we got an X5M, but not the M7 we really want.
Cammisa also got some good dirt from the Mercedes stand. Fun times, people.
Photo: Chris Cantle