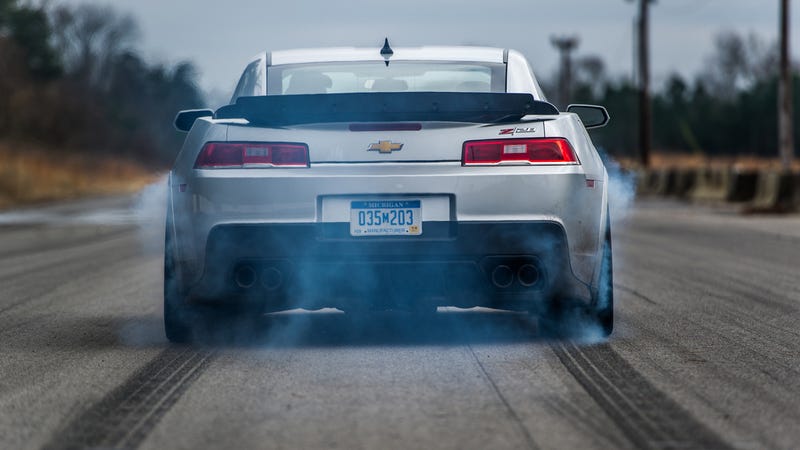 2013 saw Road & Track crown its first-ever Performance Car of the Year: the 2014 Chevrolet Corvette. The Stingray beat out a dozen other candidates, from the almost godlike SLS AMG Black to the little Ford Fiesta ST that punched way above its weight.
Now it's time to do it all again. Next week, 15 cars will fight it out other over days of road driving, followed by a thorough caning at private airport test track, the Motown Mile.
Follow R&T on Twitter, Facebook, Instagram, and right here on Kinja next week to look in on the festivities.
And now, without further ado, the cars that will vie for the 2014 Road & Track Performance Car of the Year award:

BMW M3
ALFA ROMEO 4C
DODGE VIPER TA 2.0
BMW M235i
SUBARU WRX STI
CHEVY CAMARO Z/28
JAGUAR F-TYPE R COUPE
FERRARI 458 SPECIALE
DODGE CHALLENGER SRT HELLCAT
FORD MUSTANG GT
MINI COOPER S
NISSAN GT-R NISMO
LEXUS RC F
VOLKSWAGEN GTI
PORSCHE 911 GT3