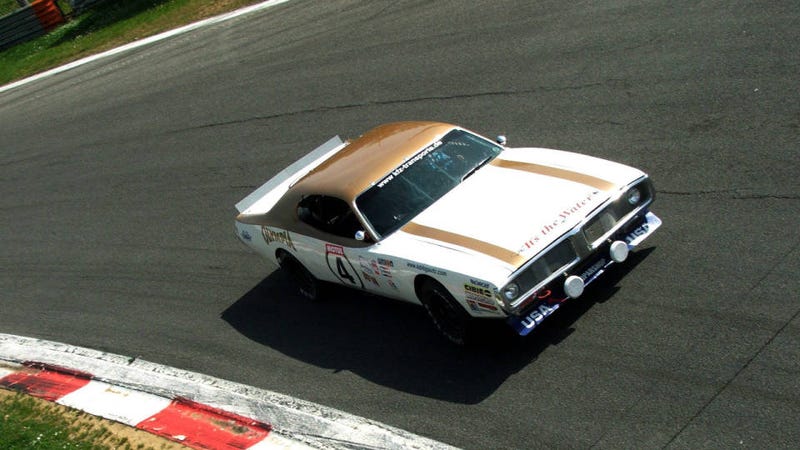 Christopher Schwartz is a man with guts. His Olympia Charger is a 3600-lb American force of nature packing a real-deal 1969 NASCAR dry-sump 426 Hemi. He's going to hit 185 mph on the straights and chase down Ferrari 512s and Porsche 911 RSRs at La Sarthe.
How? With American brute force, that's how. Schwartz doesn't sugarcoat the challenges.
"Imagine trying to yank a locomotive around a tight corner," he says. But give the Charger some tarmac to run, and "180-plus is really no problem."
That must be the definition of bravery. Or insanity. Both? Both.