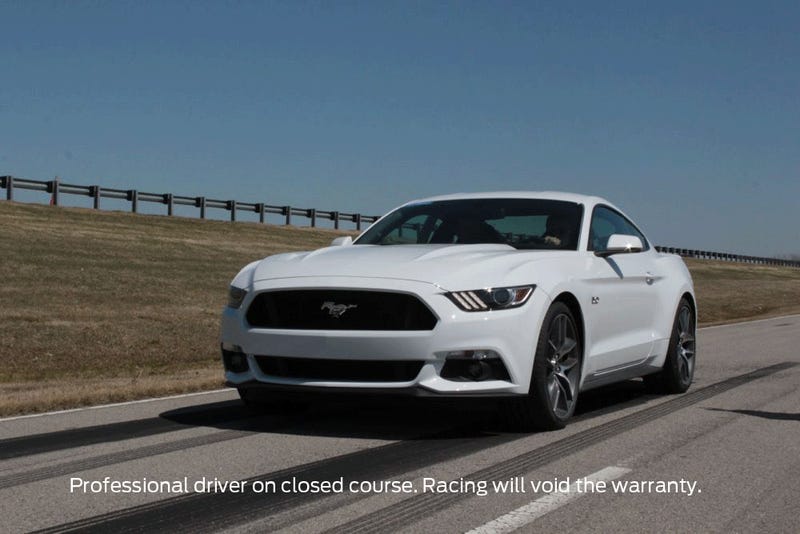 Incidentally, the video comes from from Ford itself, and it's the explainer for the car's new line lock. It's standard on all 2015 Mustang GTs, along with launch control, as part of the Track Apps suite.
In case you missed it while you were having a life over the weekend, Mustang chief engineer Dave Pericak made the announcement at the Mustang 50 celebration in Charlotte:
The full Ford release, out as of this morning, is here.