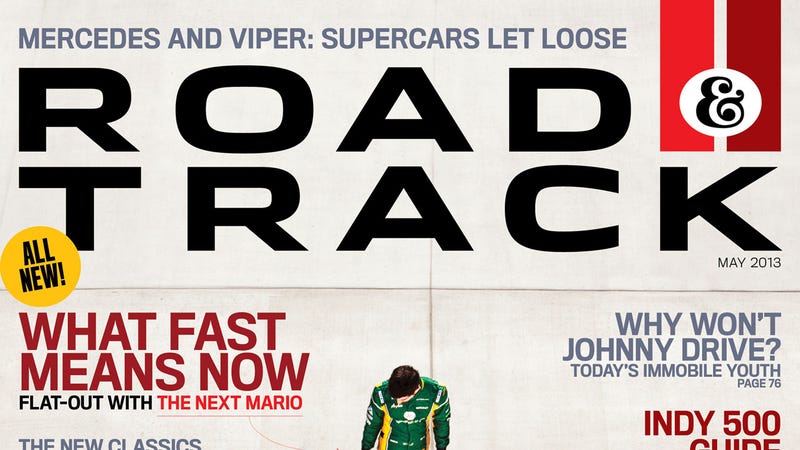 So, as you guys remember from your AMA with Larry Webster back in November, he had big things in store for Road & Track. You know, what with the complete overhaul of the magazine and all. Anyway, we're all excited because it's time to start revealing the fruits of that labor. Here's a quick note from Larry.
Dear Jalopnik Readers,
The new Road & Track is coming. Copies will be available in about a week. In the meantime, here's an exclusive look at the new cover. You can also preview of some of the new material over at our place.
I'll be back in a couple of weeks to walk you through the new stuff. I look forward to constructive criticism plus all the stuff you guys are famous for.
Best,
Larry Webster

Editor-in-Chief