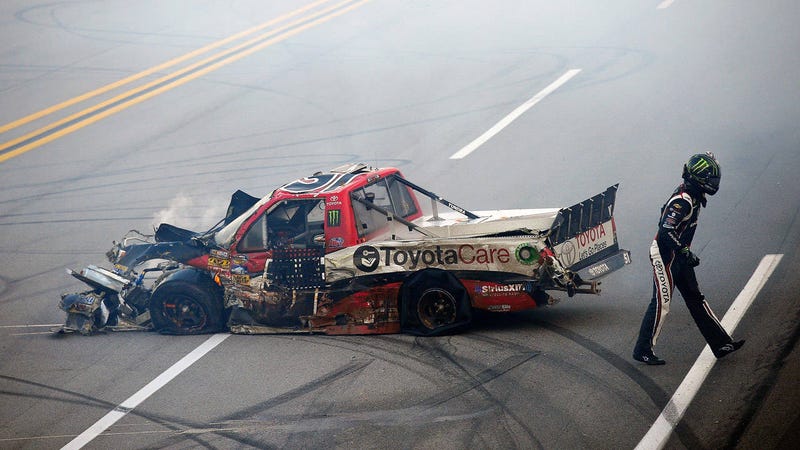 After the Tony Stewart / Kevin Ward, Jr. debacle, I was as guilty as anyone for thinking it insane that short-track organizers didn't have rules requiring drivers to stay in their cars. We found data that showed just how disproportionately dangerous short-track racing was. Letting them climb onto a hot track is tantamount to sending them to the lions, right?
Clearly, the answer was the rules that every other racing series must have on the books.
Except they didn't. Until now, at least.
Before today, in some cases, the opposite was true: in Rally America, for instance, competitors are required to exit the vehicle after an incident. Then NASCAR weighed in Friday morning, and its new regulation that makes drivers remain in their cars after racing incidents just muddies the waters.
It's reactionary, it tries to mandate common sense, and it won't change anything.

Though its wording is relatively moderate, it detracts from the reality in most series that each situation is different, and competitors need to use their judgement—in conjunction with the guidance of track officials and medical responders—to keep themselves and others safe.
Read up on NASCAR's new rule and decide for yourself if it's a prudent response, or a knee-jerk reaction to current events that shouldn't be on the books.
Ultimately, rules like it aren't likely to make motorsports much safer.
Top photo via Getty Images.