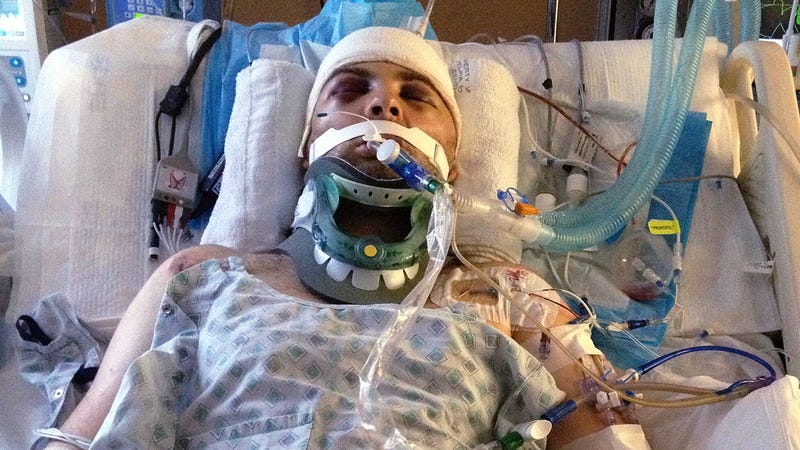 That's Robin Warner, Road & Track road test editor. He has strong words of encouragement for Michael Schumacher, as well as the ex-F1 champion's family and friends in the wake of his injury. Because as you see, Robin's been there.
On February 7, 2013, I fell from a bridge and landed 38 feet below into a rocky stream. When the rest of the Viper v. Mercedes SLS comparison test crew found me, I was in a state of shock and unconsciousness. My head was lying on a now-bloody rock as the rest of my body sat in a cold mountain stream. As they pulled me from the stream, my body thanked everyone by vomiting blood onto their coats. I, too, was airlifted to the hospital. I, too, suffered an epidural hematoma and was placed in an induced coma. My family, friends, and boss also received a grim assessment of my condition, and at best, my chances of living were highly doubtful.

But here I am, writing this article less than 11 months later.
This is the first time he's publicly shared his story of what happened. We were devastated. We feared we might lose him.
But we never lost hope, and we got him back.
Now let him make the case for why no one should give up on Schumi, either.