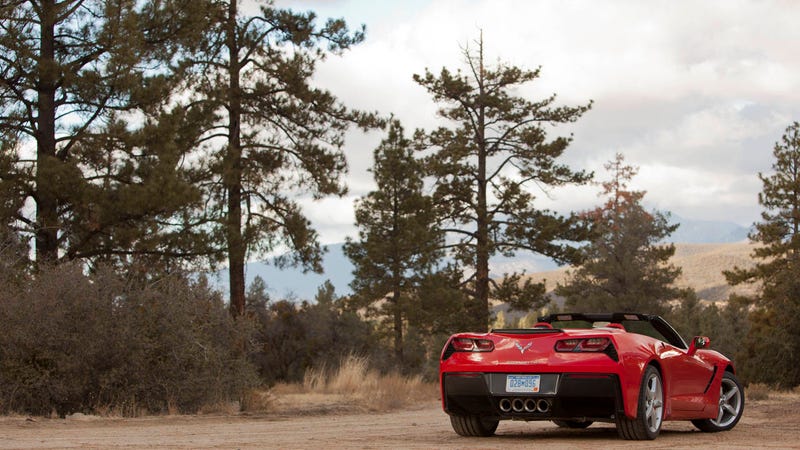 Mostly, though, you learn that you really want one. You already saw what Travis had to say. So here's Bowman's take on the ragtop C7:
We've been chasing these rain clouds up the mountains outside of Palm Springs for the better part of an hour. The thermometer finally dips below 40 degrees, and the sweet smell of precipitation settles into the cabin before the first drops hit the windshield. The top is down, the heat is up, and there's sunlight clawing through the clouds a few miles up the road.

This is the moment. You either cave to the elements, pull over, and put the top up, or you go for the hero play and pray the weather breaks before you're swimming in hubris and wet leather. I downshift for the next turn, and the exhaust on the 2014 Chevrolet Corvette Stingray Convertible breathes a kind of obscene encouragement onto the back of my neck.

Screw it.

I pour on the throttle, the car sends a twisting contrail of water spray into the atmosphere, and we pound for sunlight. This moment? This is why you buy the convertible. I spent four hours with the new Stingray Convertible, and this is what I learned.