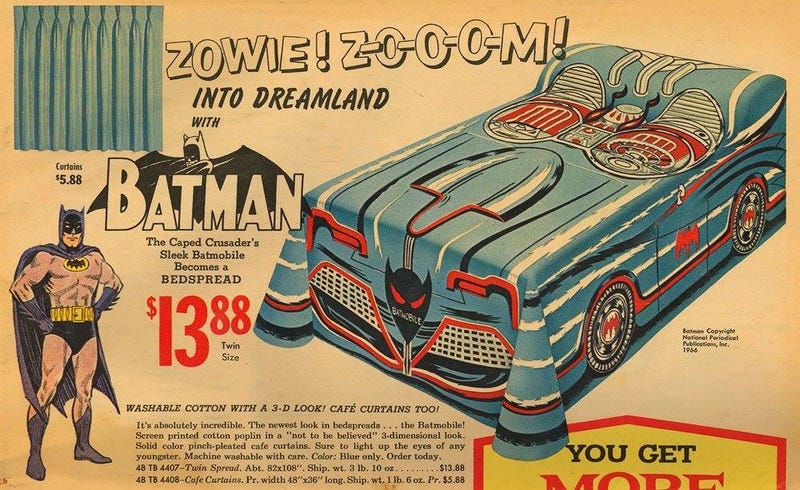 This Batmobile bedspread, circa 1966, is one of the greatest licensed-merchandise items I've ever seen. Never before have I felt more of an urge to zoom into dreamland. The sales copy tells no lies:
"The caped crusader's sleek Batmobile becomes a BEDSPREAD. It's absolutely incredible. The newest look in bedspreads..."
And just like that, a new saved eBay search is born.
via The Official Fred Olen Ray Page (with a hat tip to Coop)